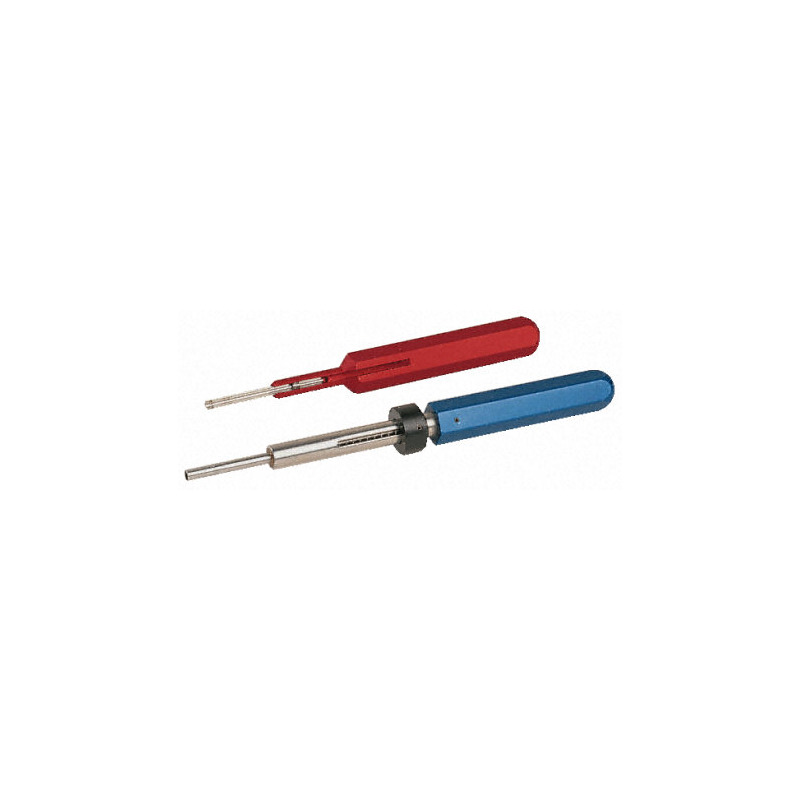 For pin insertion tool, which allows greater durability and accuracy with inserters /extractors are usually included with the connector.
Designed for connectors: ITT CANNON
VEAM / TEC.
G & H TECHNOLOGY INC.
AMERICAN MICRO PRODUCTS, INC..
HERMETIC SEAL CORPORATION.
SEALTRON INC.
AERO ELECTRIC CONNECTOR INC.. AMPHENOL CONNECTORS.
PYLE-NATIONAL CONNECTORS.
DEUTSCH.
FCI Framatome GROUP.
ITT CANNON - CANNON ITT MEXICO.
VEAM.