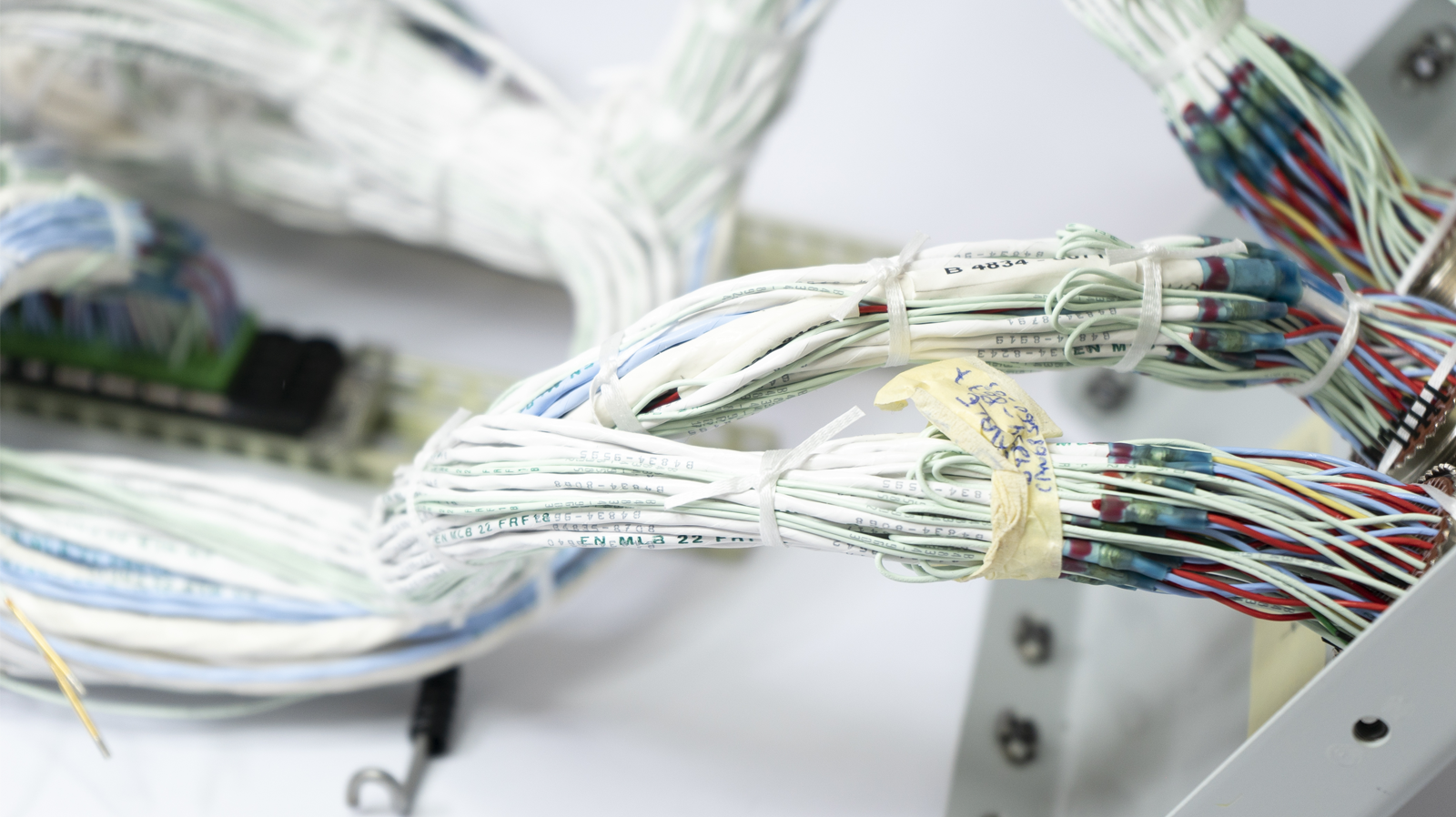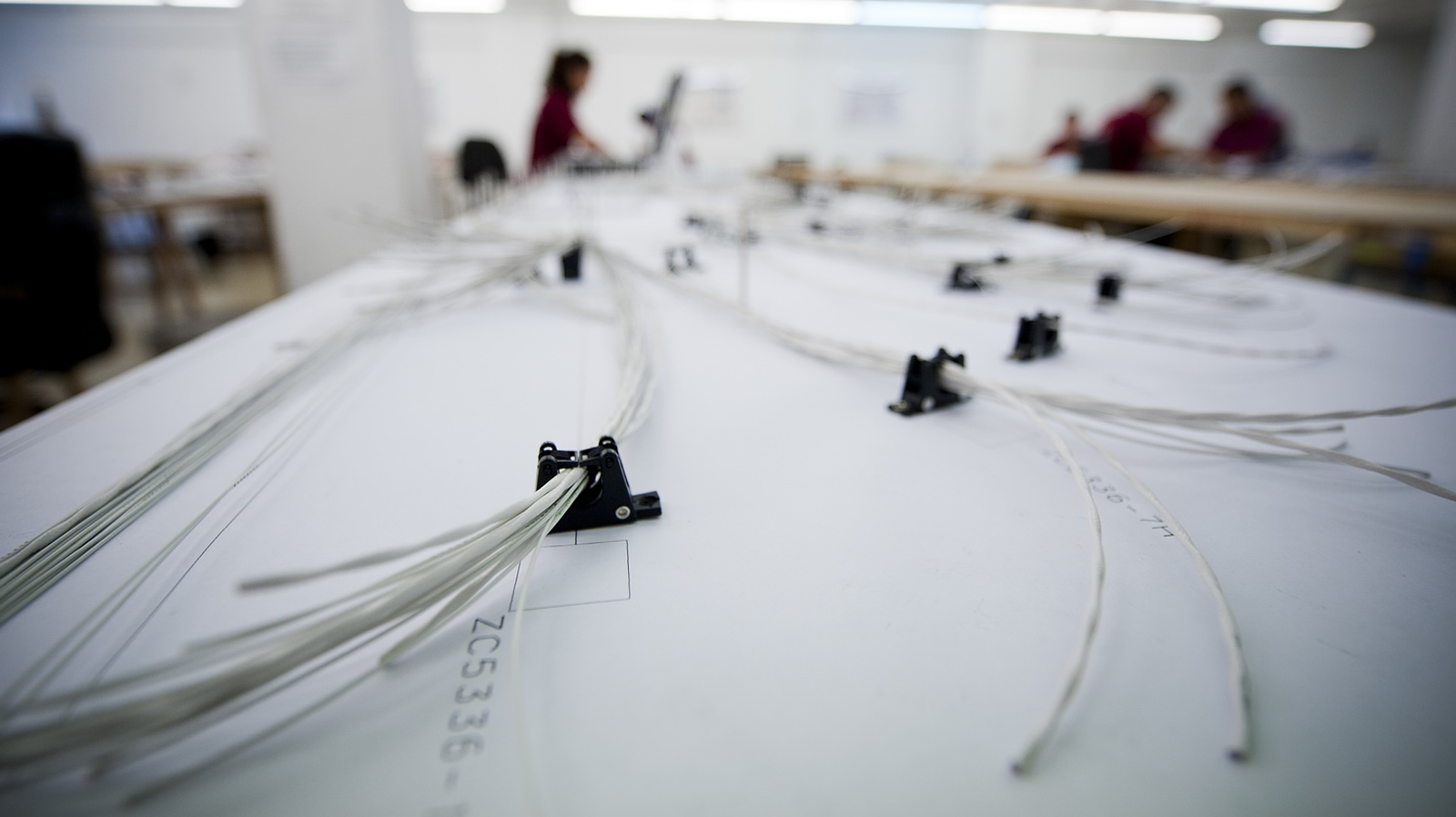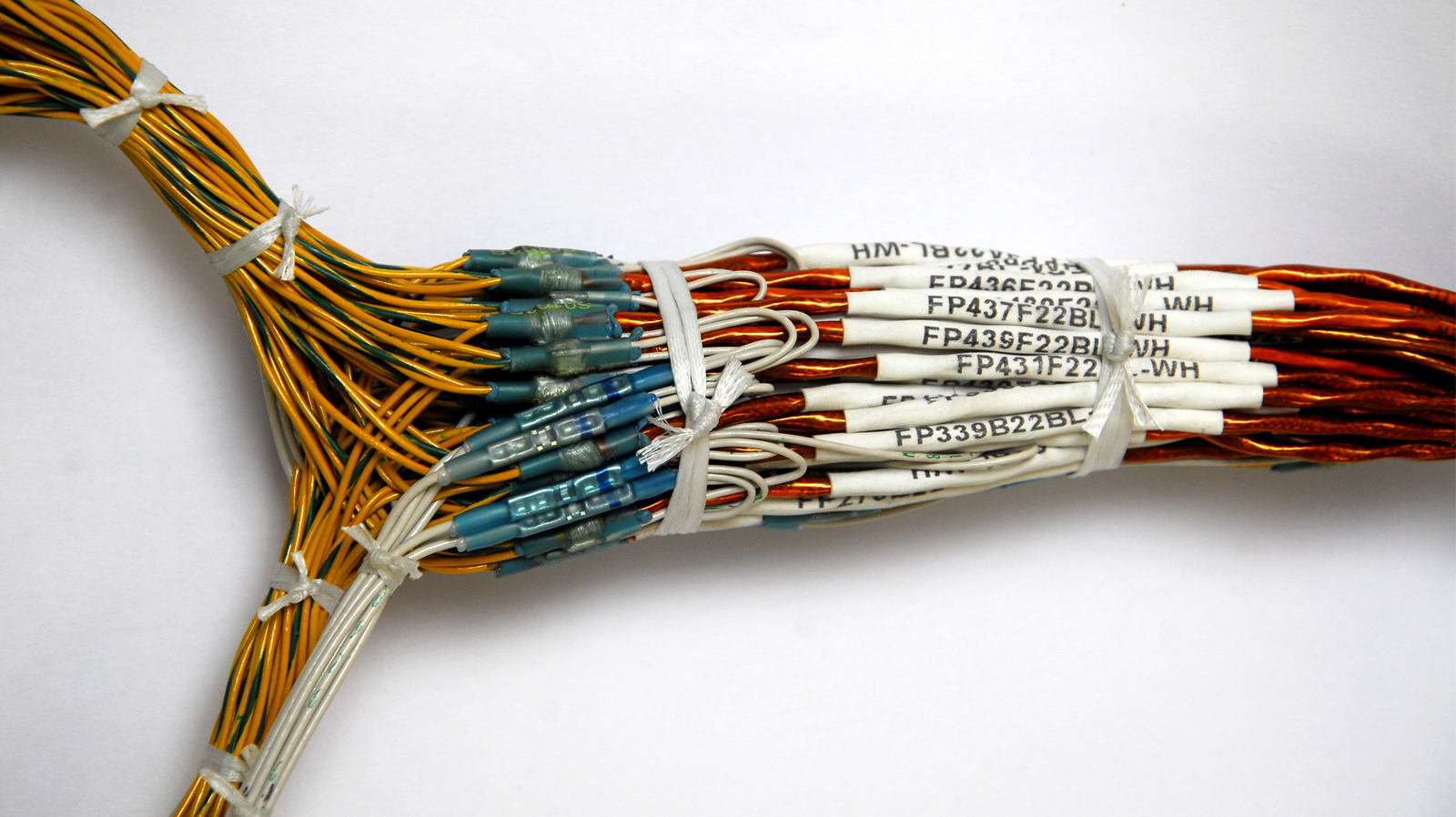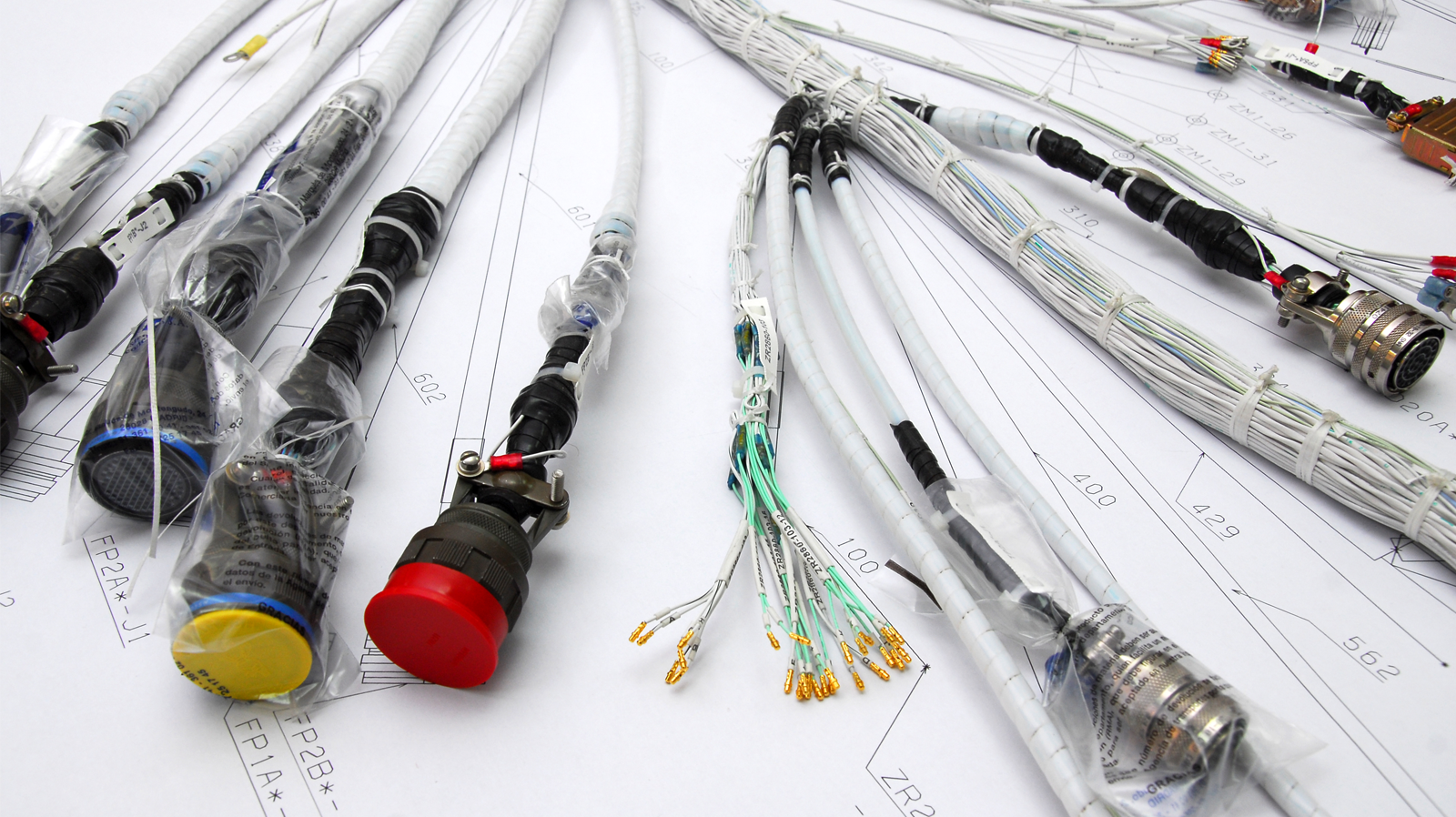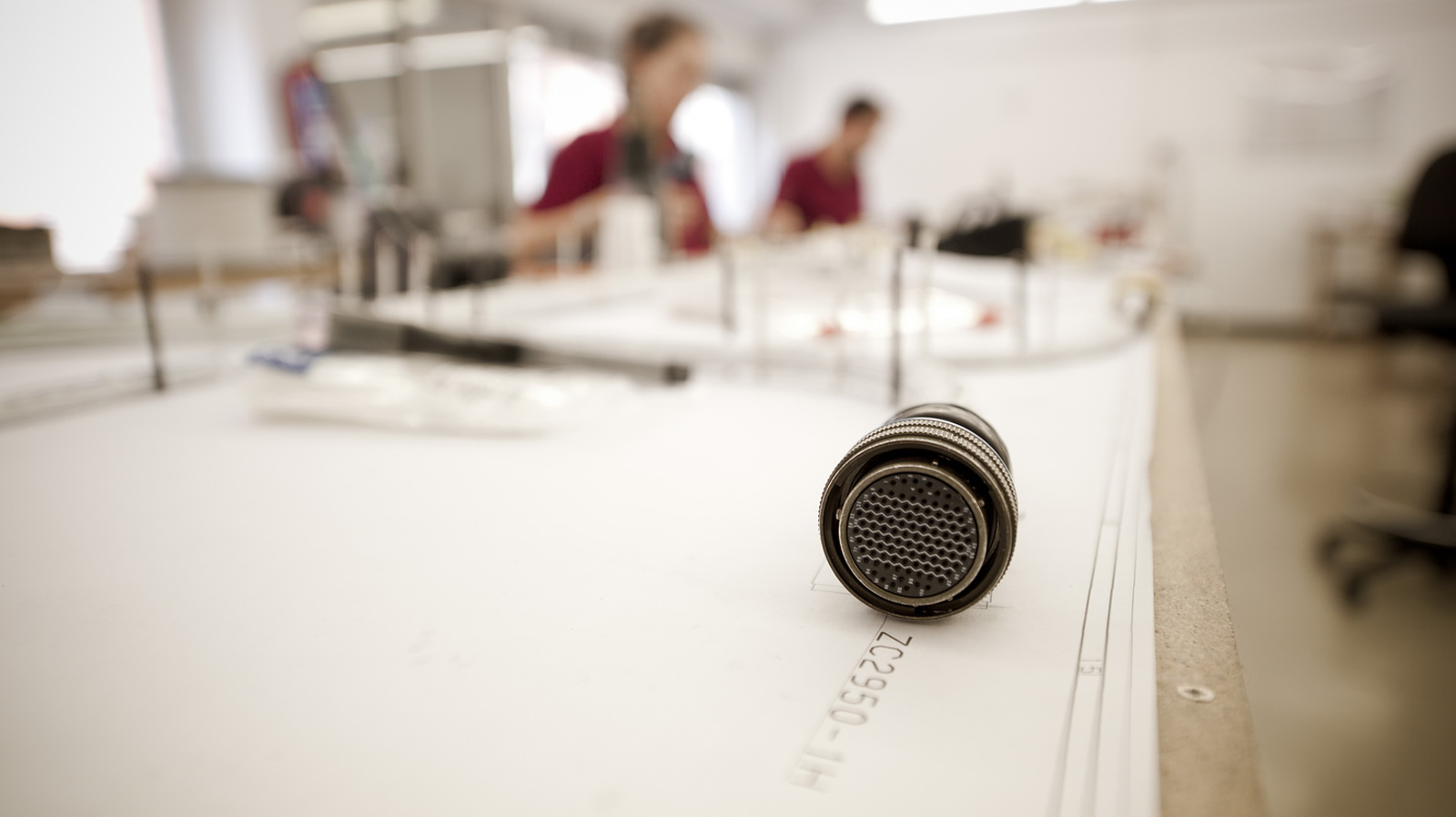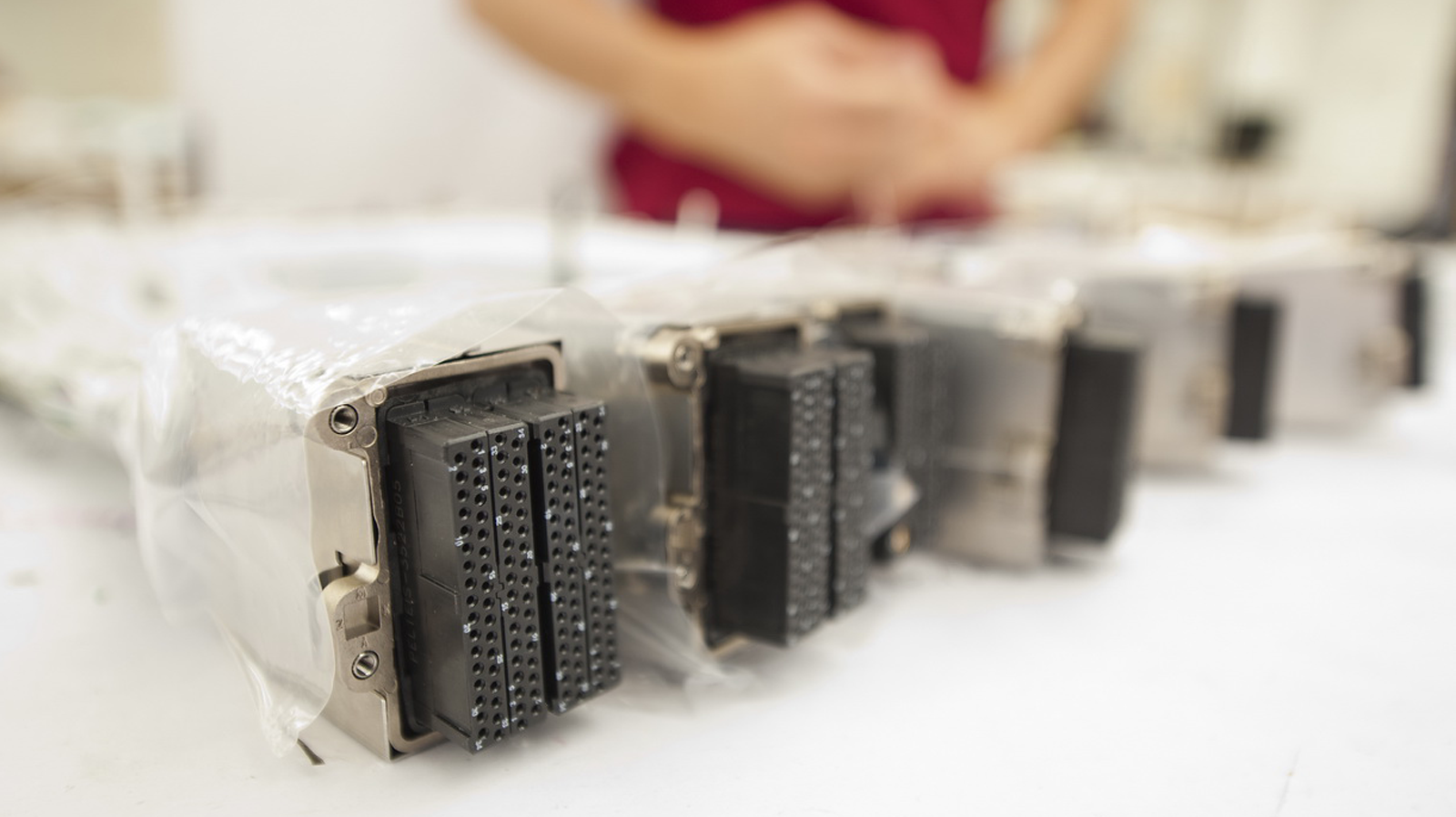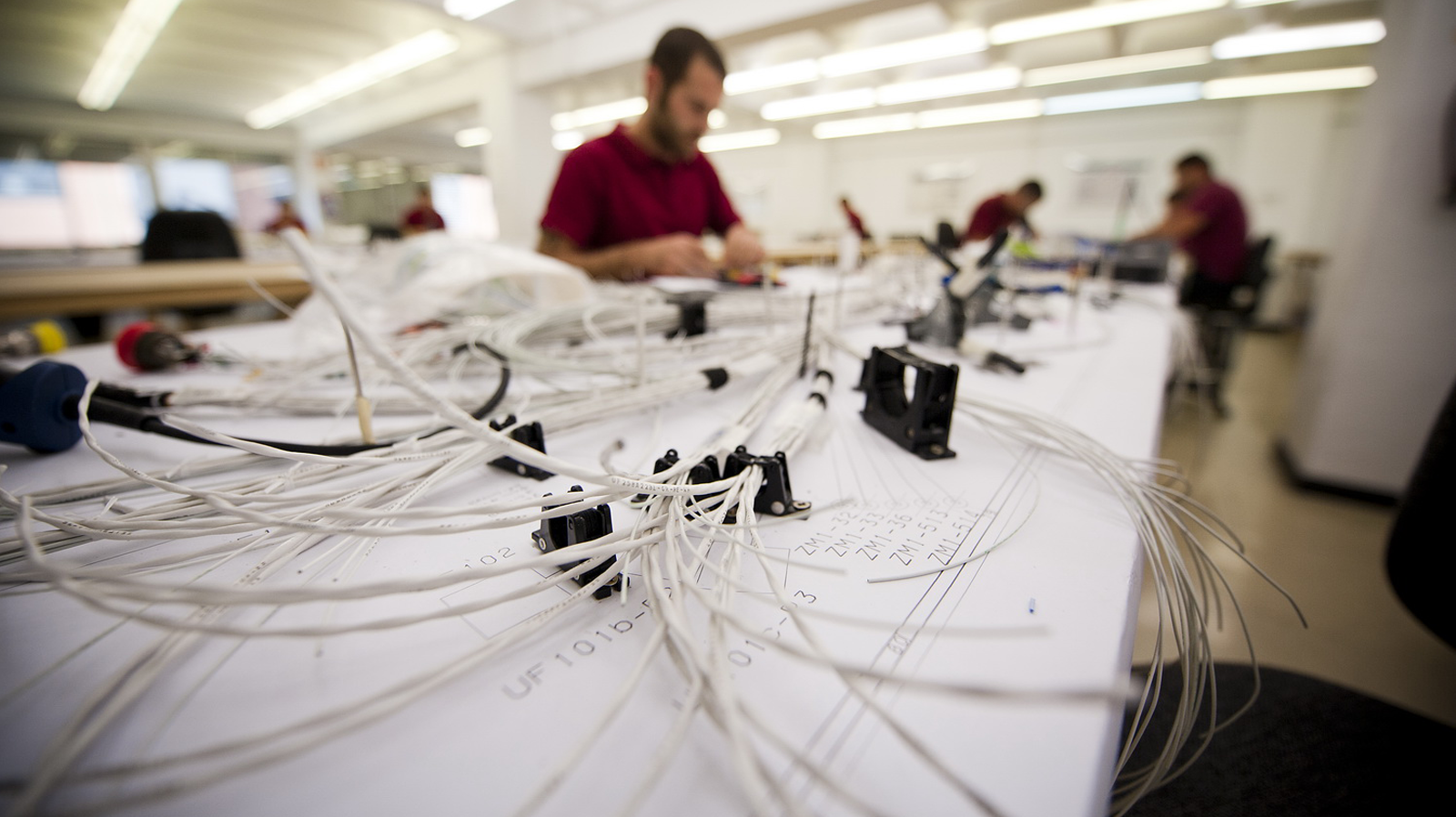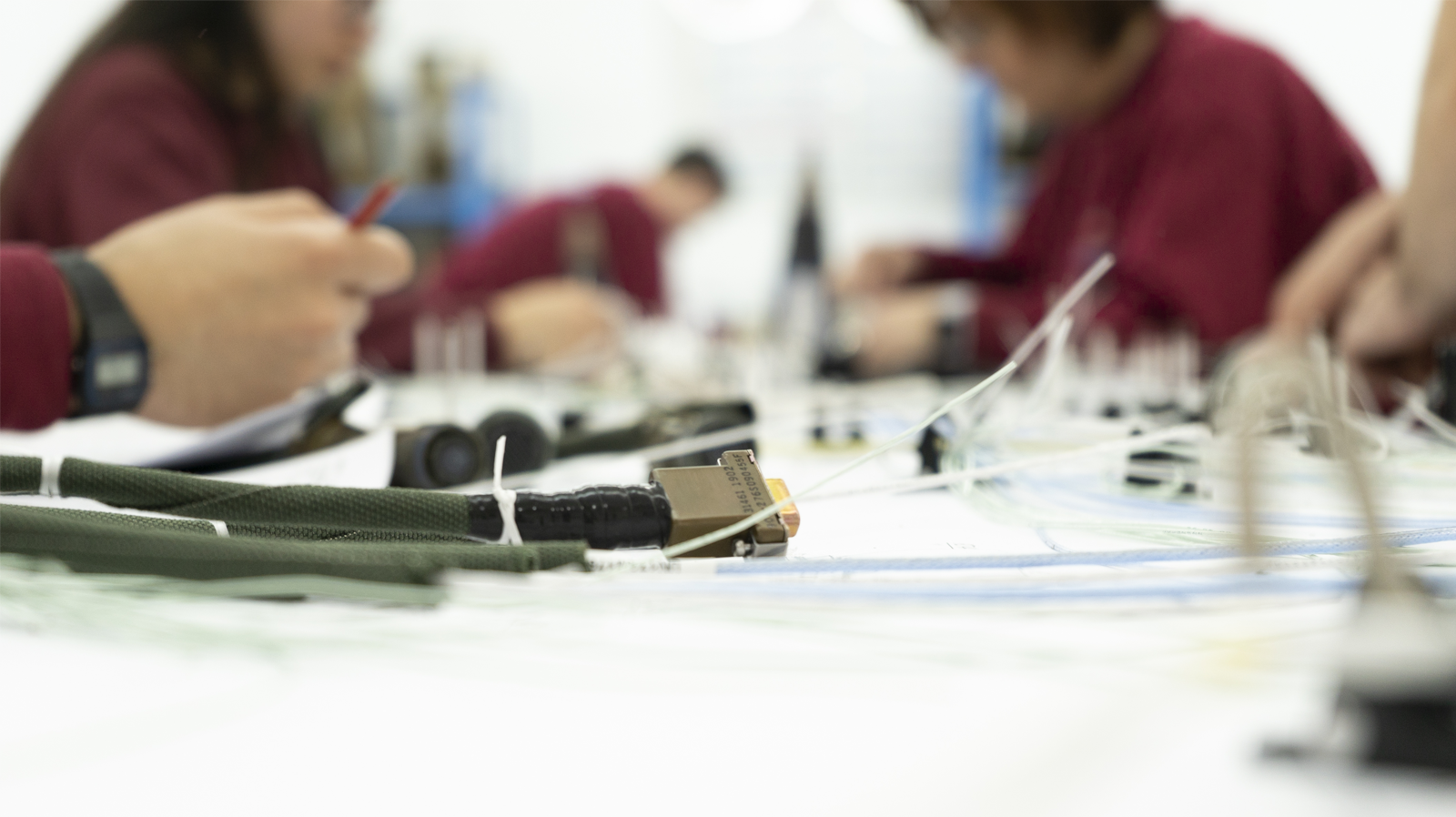 An Airbus and Boeing certified company.
Aeronautical requirements are implemented, consolidated and audited monthly.
FAI inspection process.
Qualification for special processes such as stapleling and soft soldering.
Qualified Company for the elaboration of aeronautical harness routes.
Laser wire marking technology.
Aeronautical custom overbranding. 
Normalized and controlled crimpers and connecter tools.
Quality and engineering production certification delegated by Airbus Defence & Space.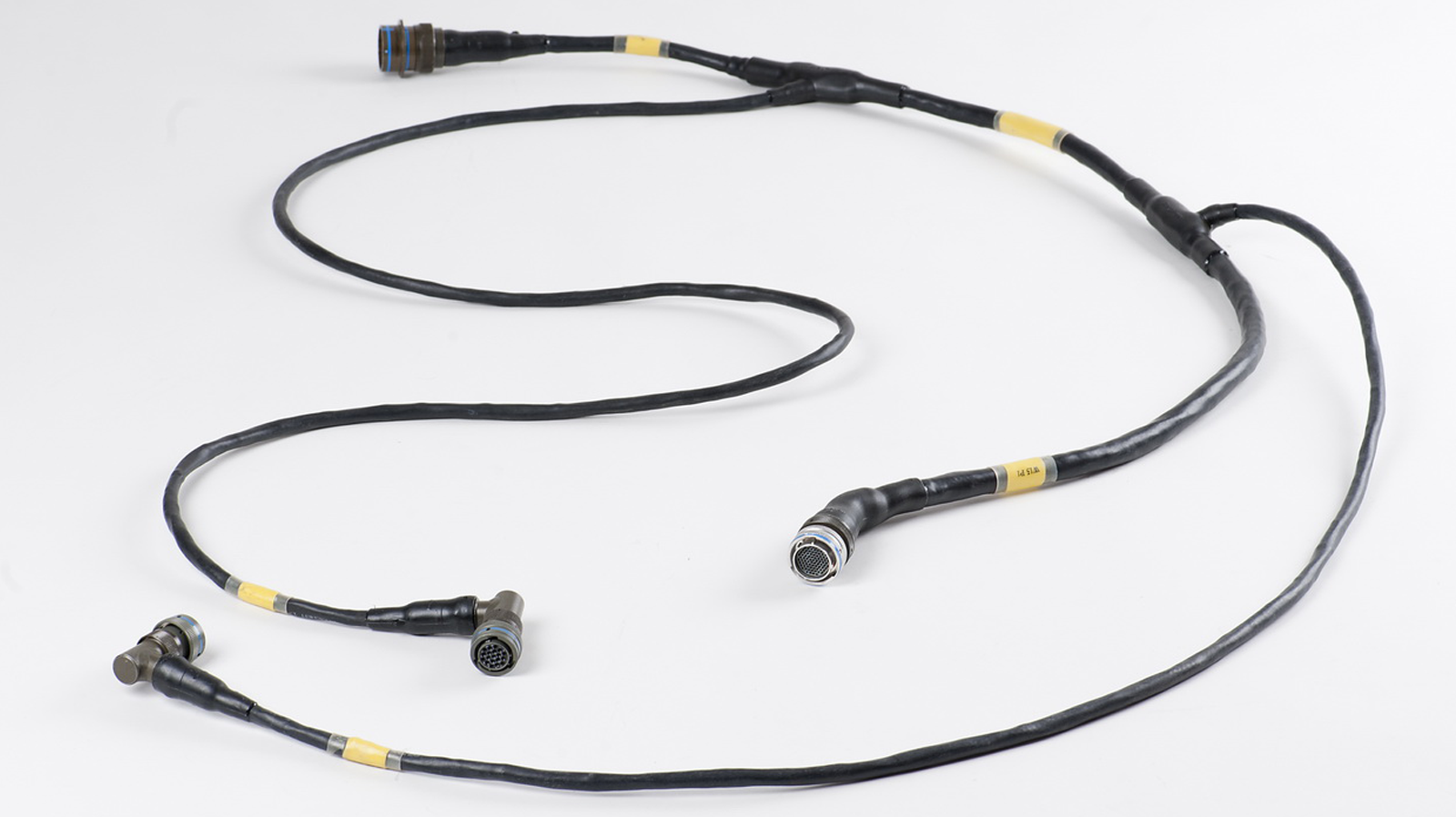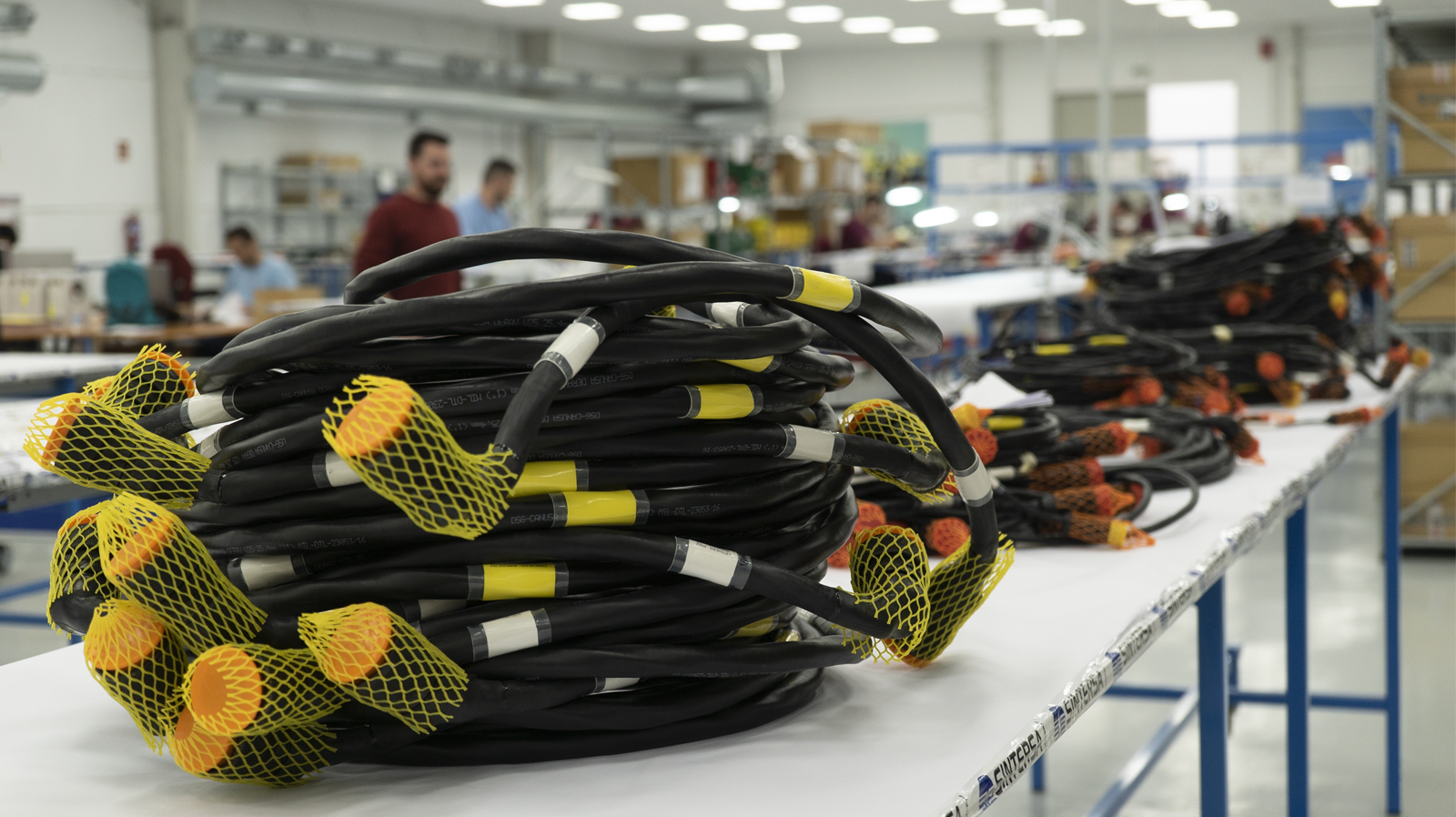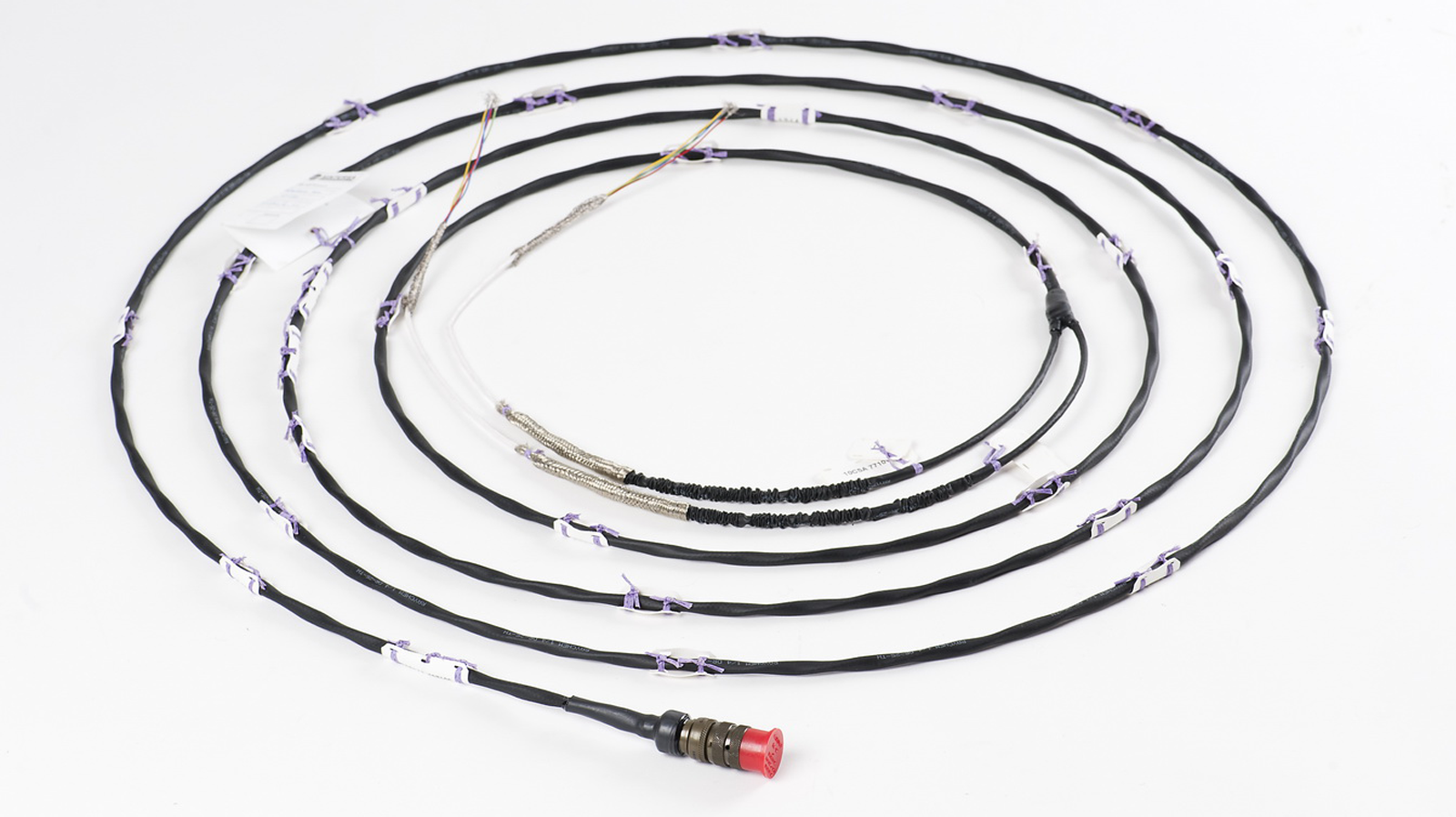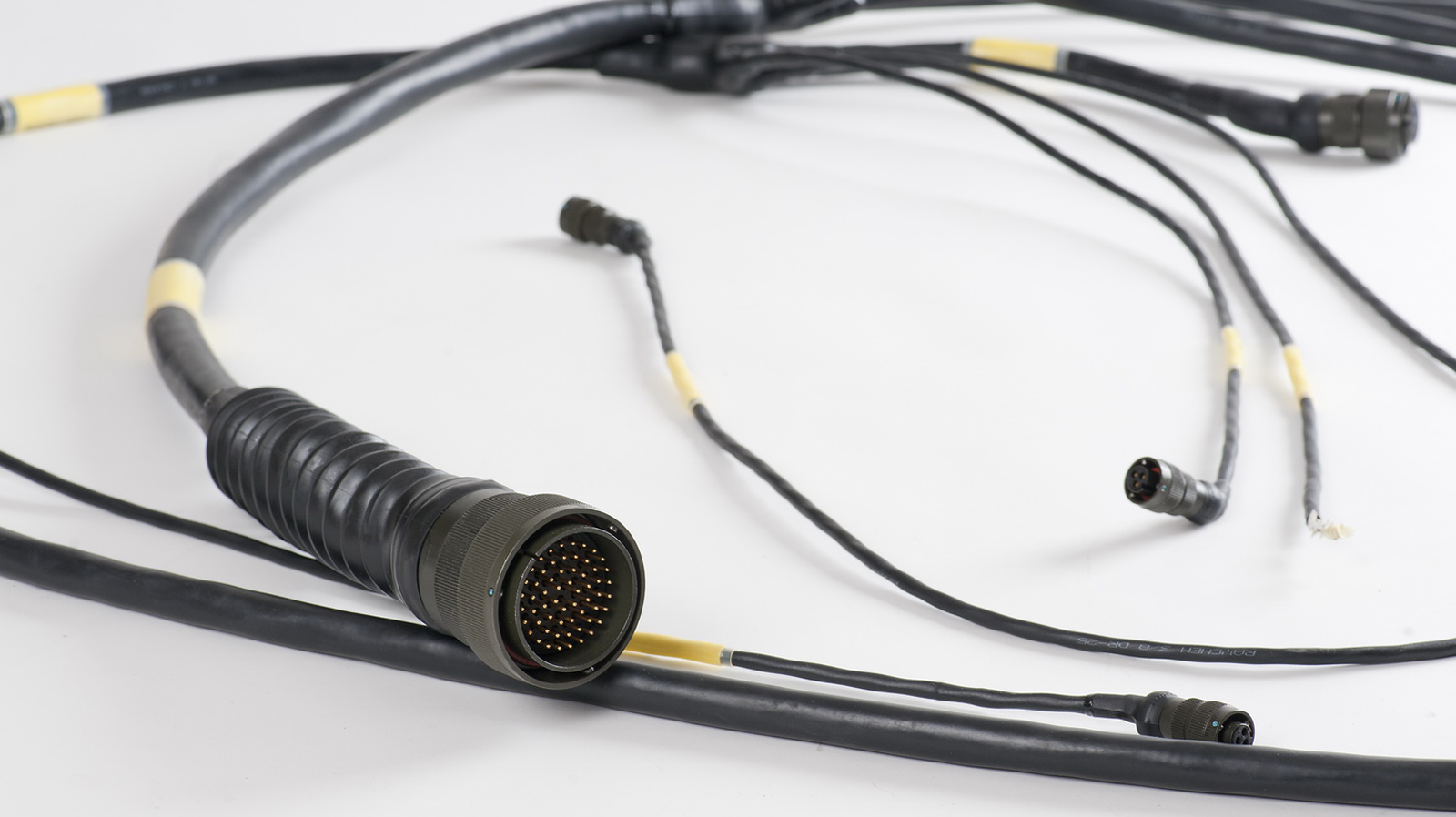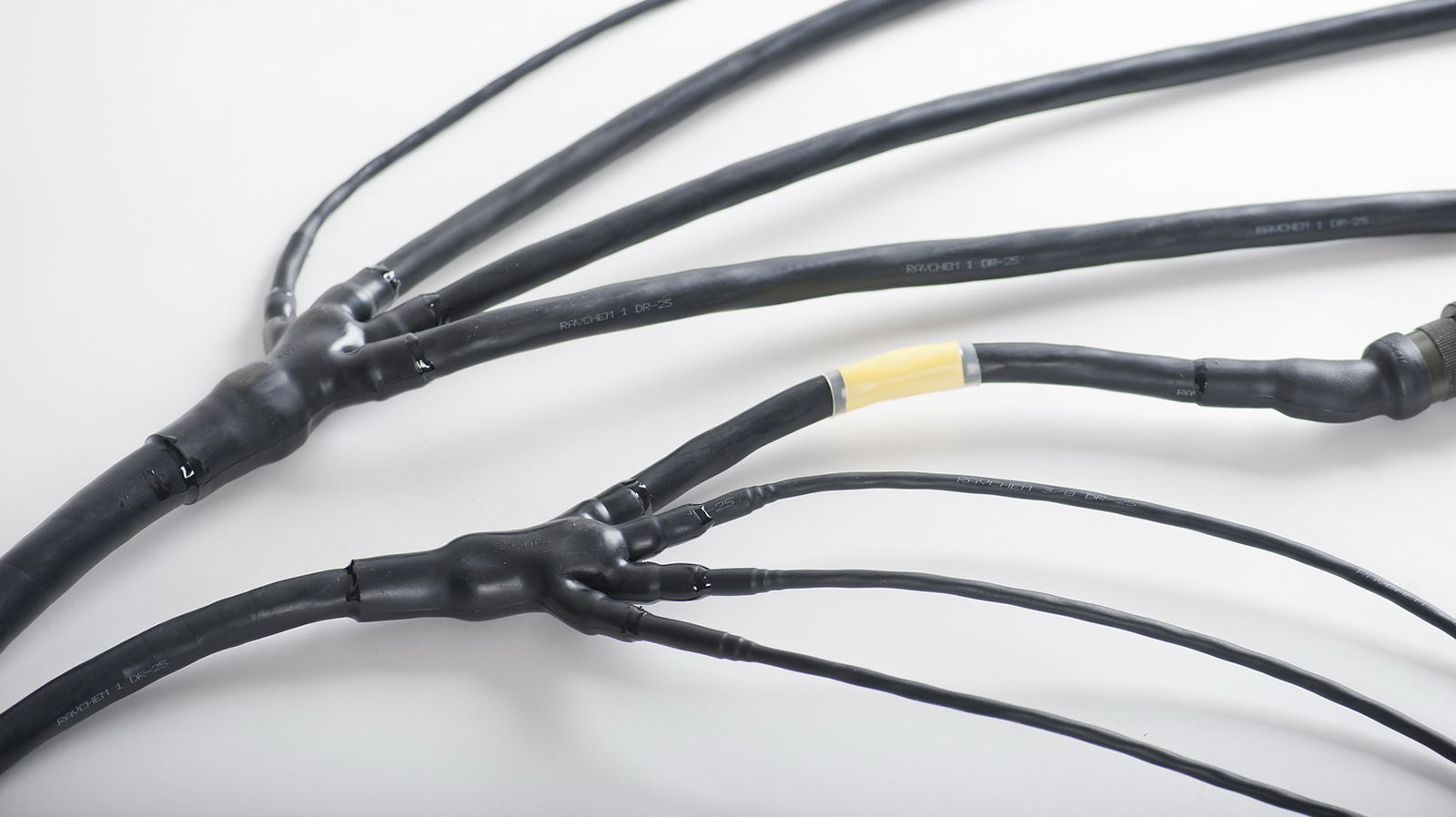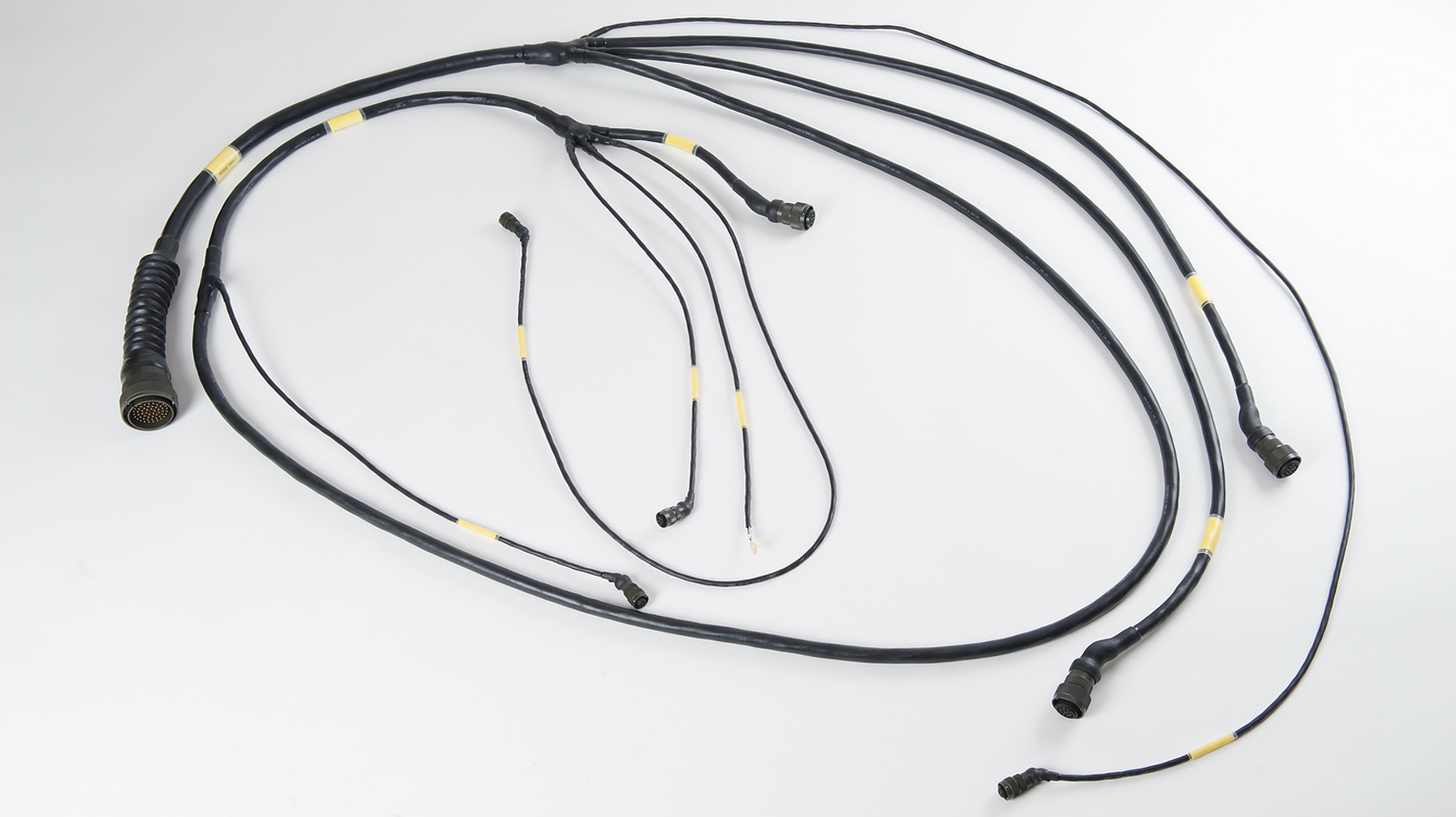 Tactical harness, on the field deployment systems.
Design and manufacture of harsh environment harnesses.
Waterproof, vibrations resistant; flexible. 
Extreme temperature, electromagnic protection EMI/RFI.
Resistance to hydraulic and hydrocarbon fluids.