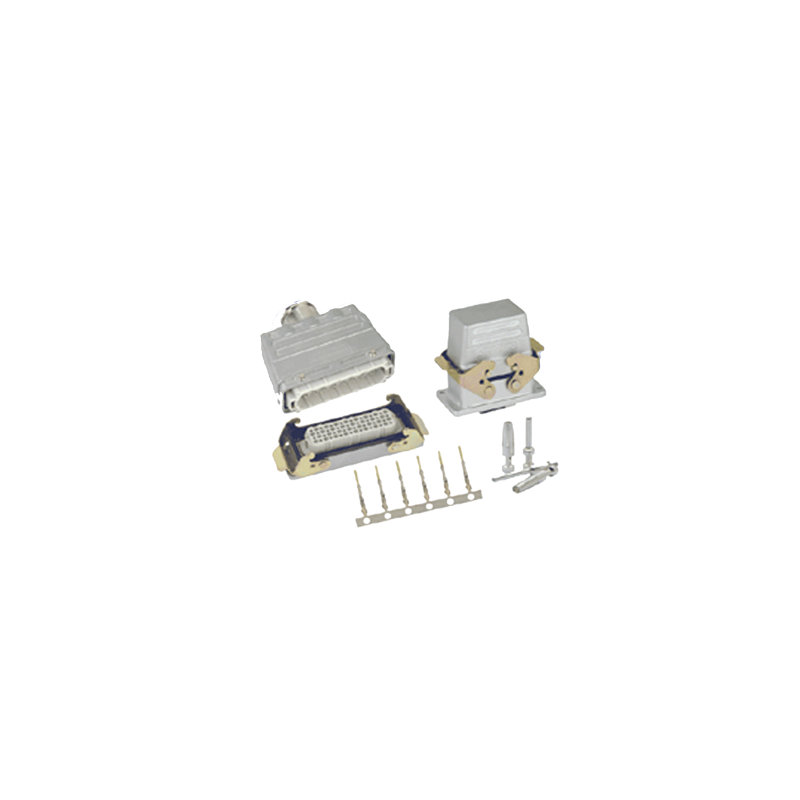 - Connectors robust (Heavy / Matte) for applications in industrial environments.
- Protection class IP65/IP68
- Wide range of inserts and signal and power provisions.
- Up to 280 contacts in a single connector.
- Modular connector offers the option of custom wiring solutions.
- Compatible with market standards.
- Available all rectangular connector families:
  heavy | Matt A: Traditional.
  heavy | Matt D: High density contacts.
  heavy | Matt DD: Double contact density
  heavy | Matt E: Solution for feedings.
  heavy | matt EE: High Density Solution feeds.
  heavy | Matt Q: Power Solution with limited space.
  heavy | Matt K: Solutions mixed power and signal.
  heavy | Matt F: Modular solution compatible with the market  standard.
 heavy | Matt M: Modular solution with maximum flexibility.