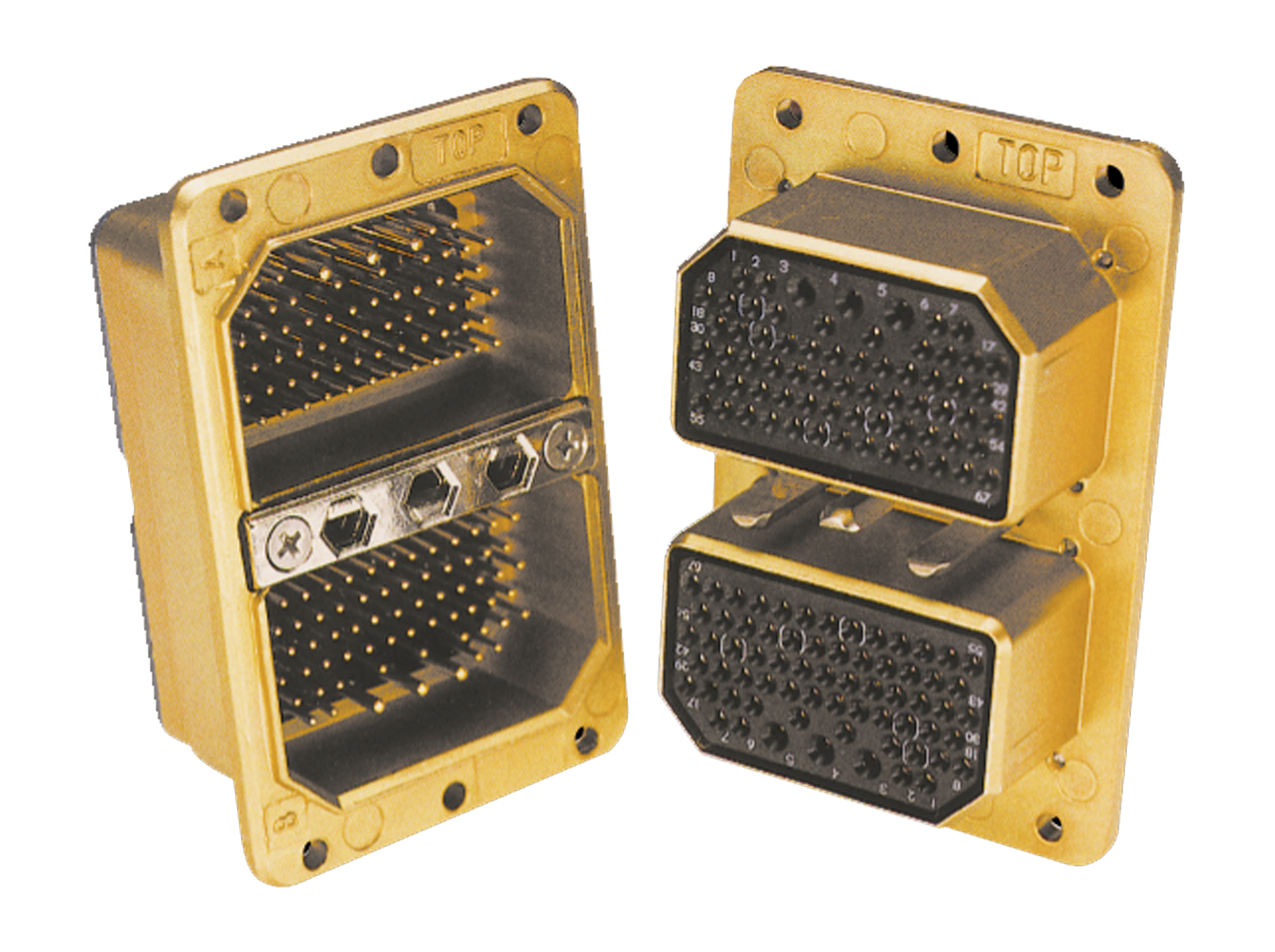 Rectangularrack-panel connector, under Mil-C-81659 normfor aeronautical and military applications.
Up to four modules, with22, 20, 16, 12 contacts and coaxial, being able to be in use an alone type of contact, up to 106 in size 22, or a combination of several types.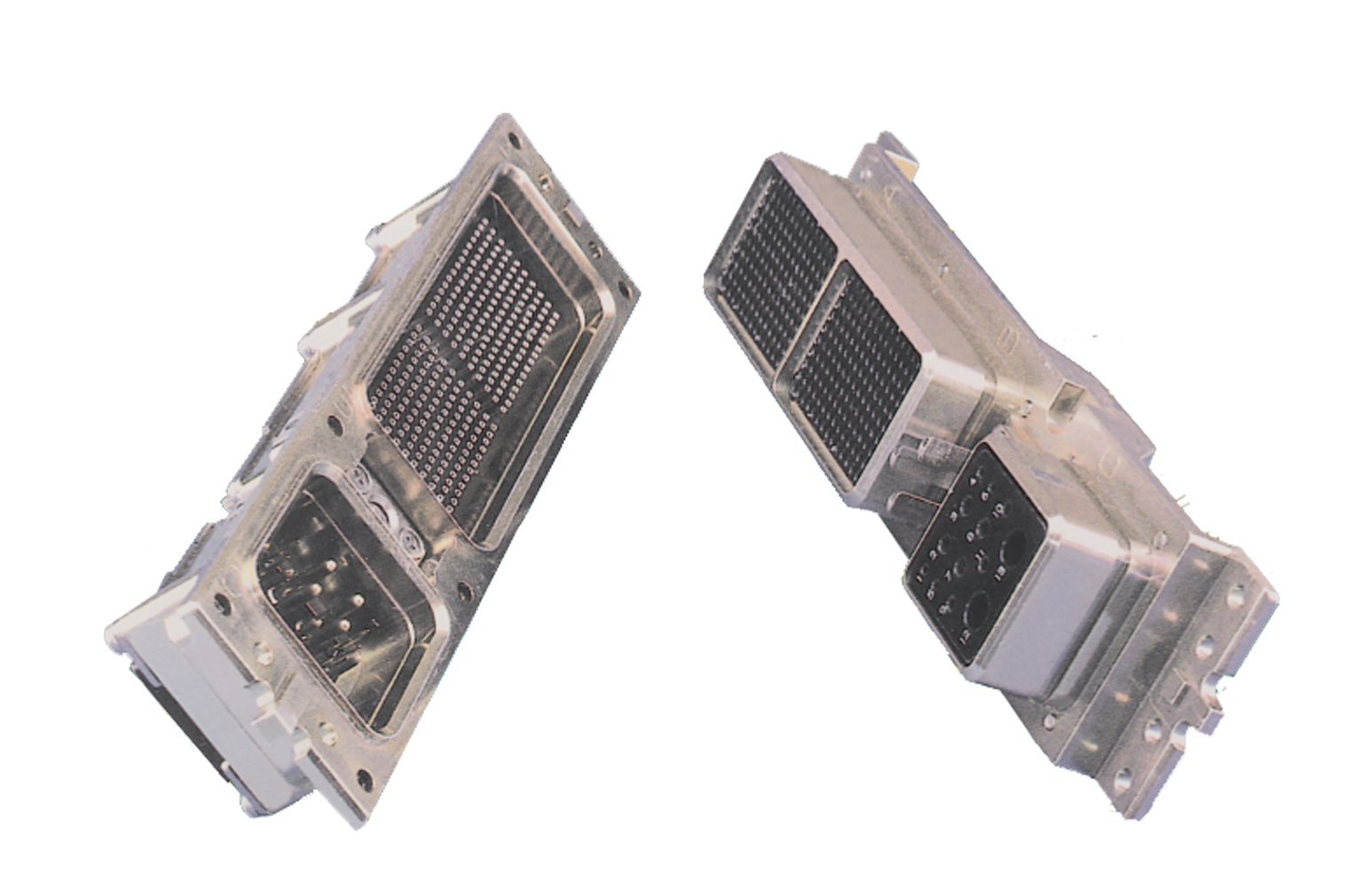 It is the connector successor of the Arinc 400 for new designs in aeronautical applications, as minor it forces of insertion and major number of contacts.
Up to 800 contacts in size 22. Sign, power and coaxial contacts, to crimp and printed circuit.