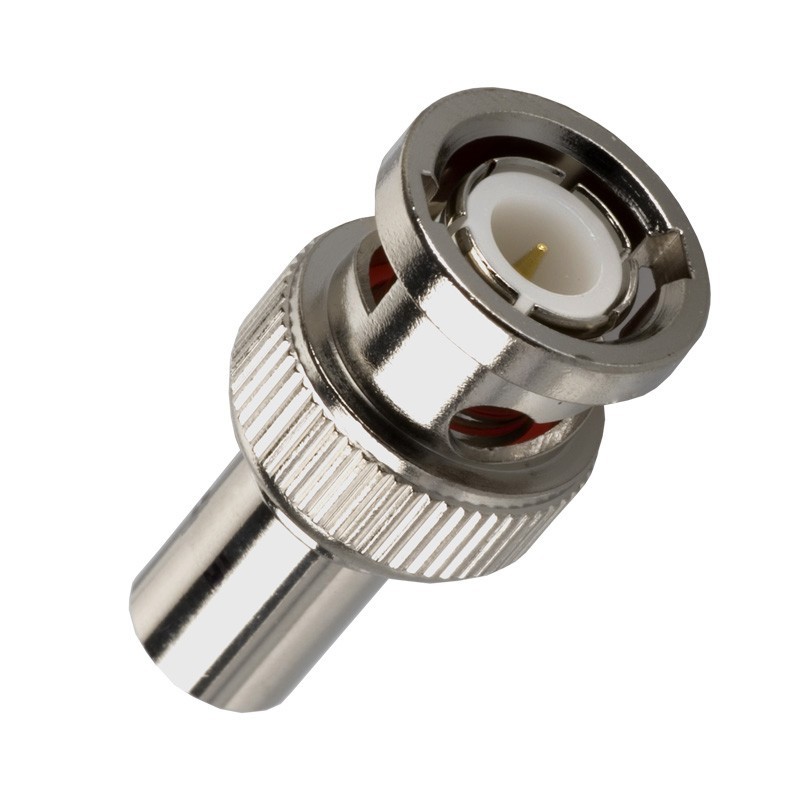 Available in 50 and BNC 70 ohm.
Link to bayonet.
Nickel finish
Different dielectric.
Safe isolation
No welding required.
Very low overall cost.
Twist-on connectors require no special tools for use in cable.
Connector used for coaxial cable such as RG-58 or RG-59.
Economical solution for frequencies below 1 GHz.
Versions are welded and crimped.
Also useful in video applications.