Other Services of Production:
Laser Marking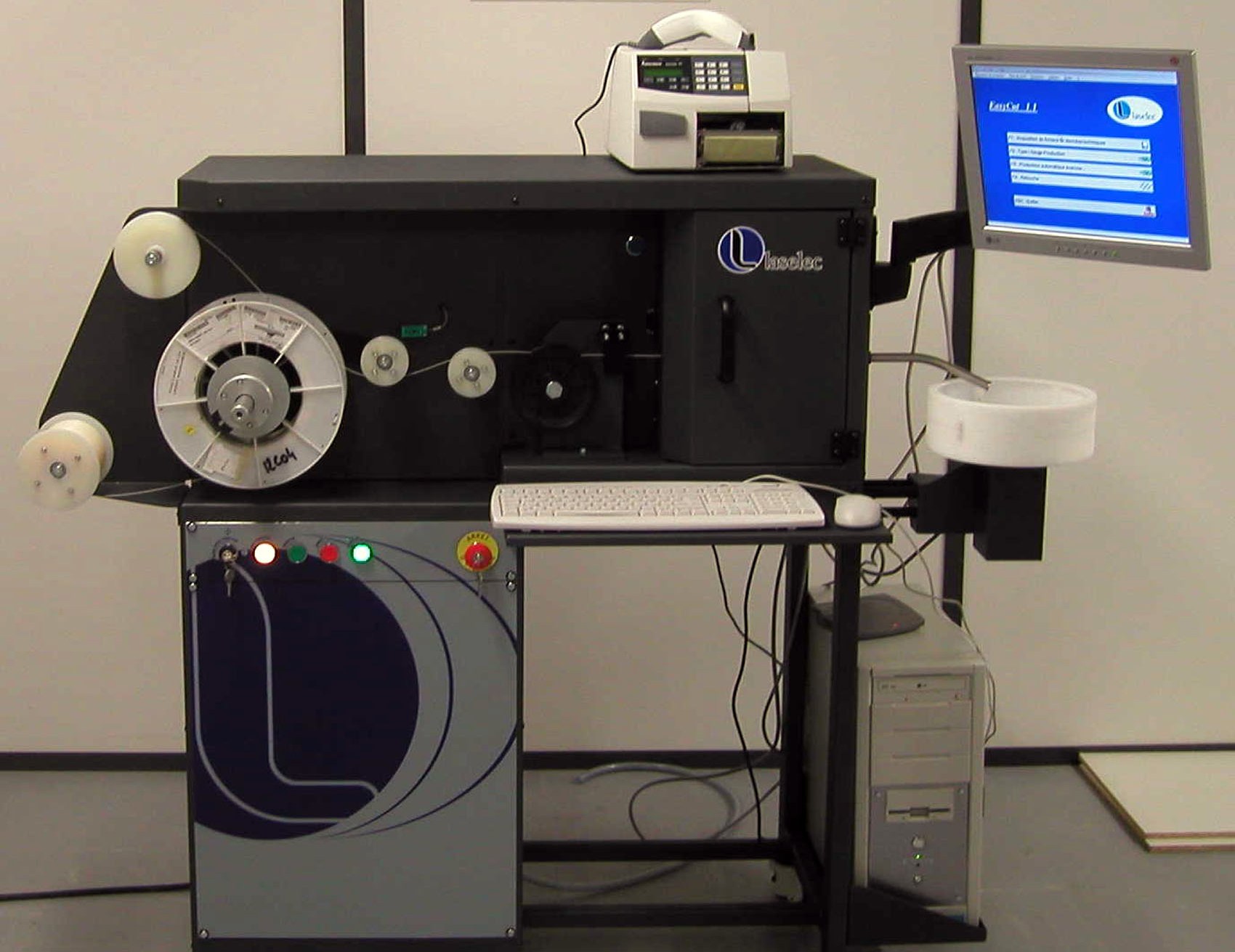 Marking of electrical wire according to the aviation industry requirements.
Applications
Advantages
Only permanent marking.
Reduce production costs.
Reduce labor cost and increase productivity.
Increases product quality.
Technology
UV light rearranges the crystal structure of TiO2 particles contained in the cable.
The cable surface in contact with the laser changes color, becoming dark color.
Abrasion does not occur, either significant destruction or material alteration of the mechanical or electrical cable properties.
Cable Identification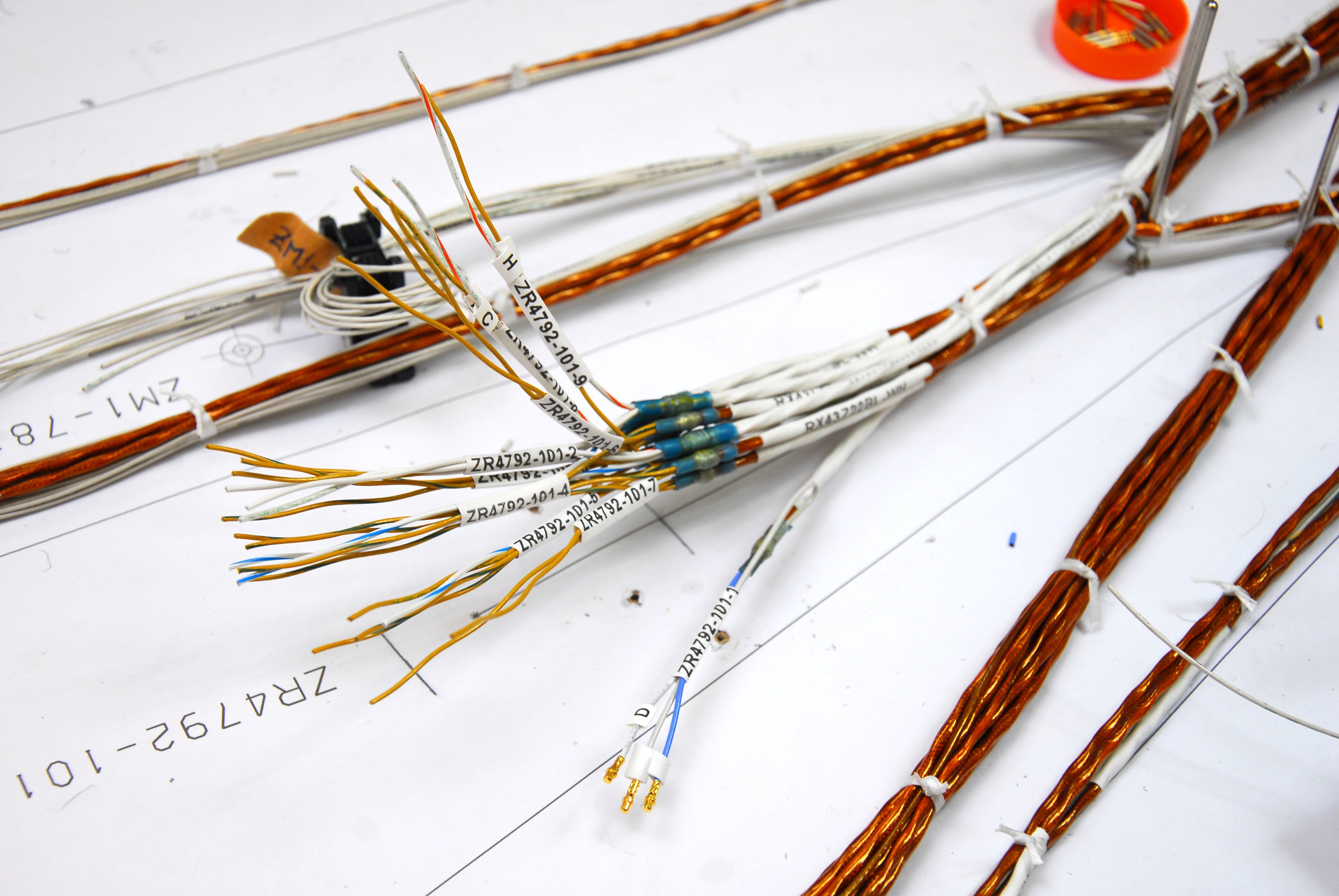 Types of identification
Heat-shrinkable sleeve.
Banners flange.
Unbreakable stickers.
Self-laminating labels.
Features
Wide range of temperatures.
Electrical, chemical and physical properties improvements.
Indelible mark.
Shrink, vinyl, polyester.
Commercial printer ink, laser, thermal transfer.
Applications
Electric wires identifiers.
Wire Marking.
Instrumentation panels (back-pannels).
Display and cabinets.
Repair and Calibration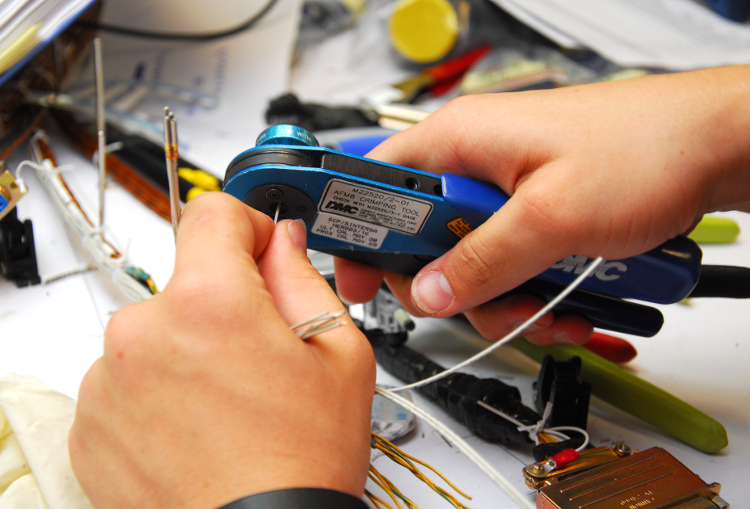 Since April 1994 S.C.P. (Professional Supplies Connectors, SA) is the sole distributor for Spain and Portugal of DMC - Daniels Manufacturing Corporation, the leading manufacturer of professional crimping tools.
Preventive and corrective maintenance
Cleaning and adjustments.
Repair and calibration.
Certificate and status tracking. (EN 45014 Requirements).
Advantages
Longer life of crimp pliers.
Preventive maintenance on standard stapling.
Crimp quality, safety connections.
Calibration review recommended after 150,000 cycles stapling or a year since the last review / calibration (MIL-STD.22520G).
Reform and Modernization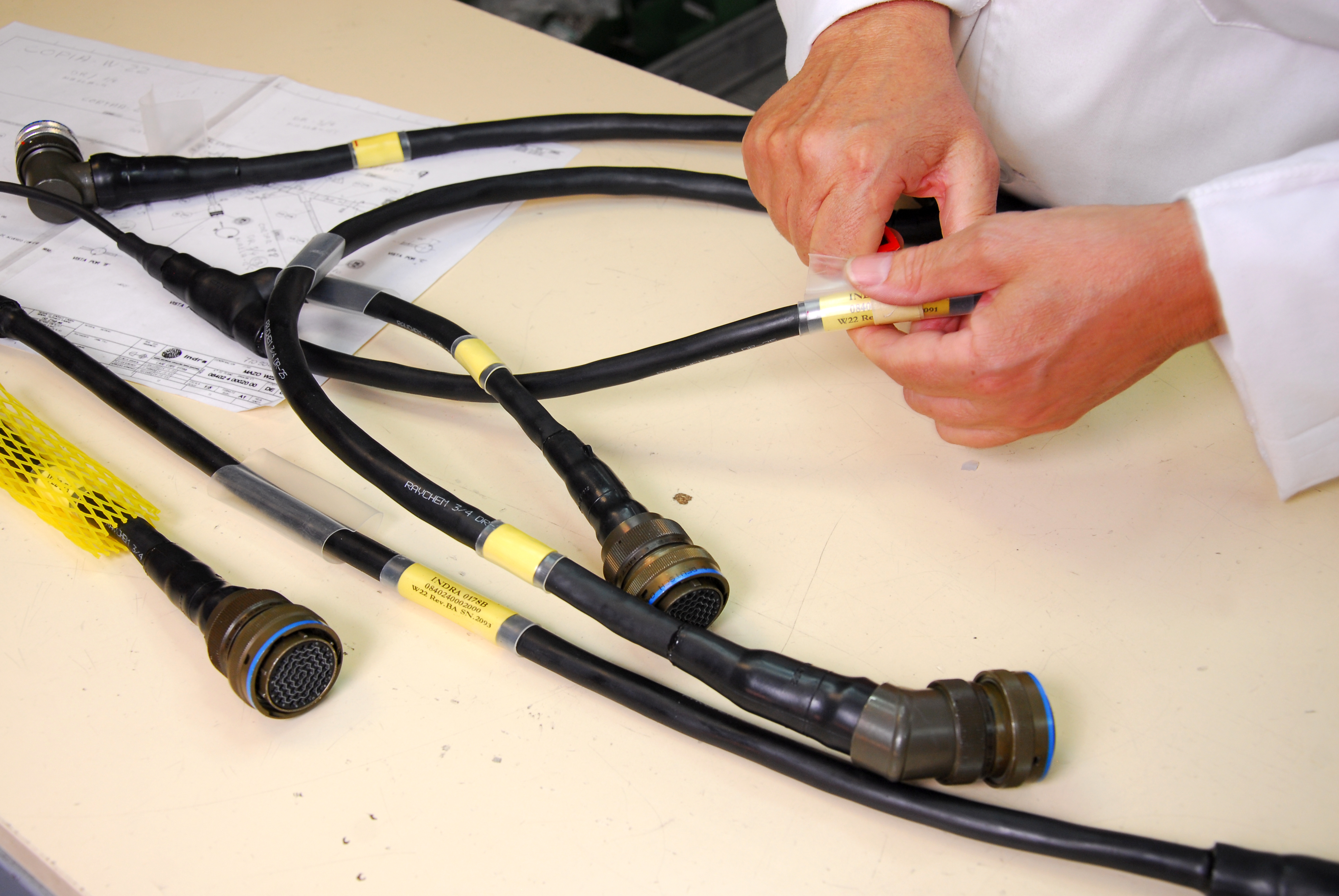 Preventive maintenance
Corrective maintenance
Modernization
Wiring repairs.

Electrical systems reforms.

Electric overhold.

New equipment incorporation.

Adapting to new technologies.
Overbraid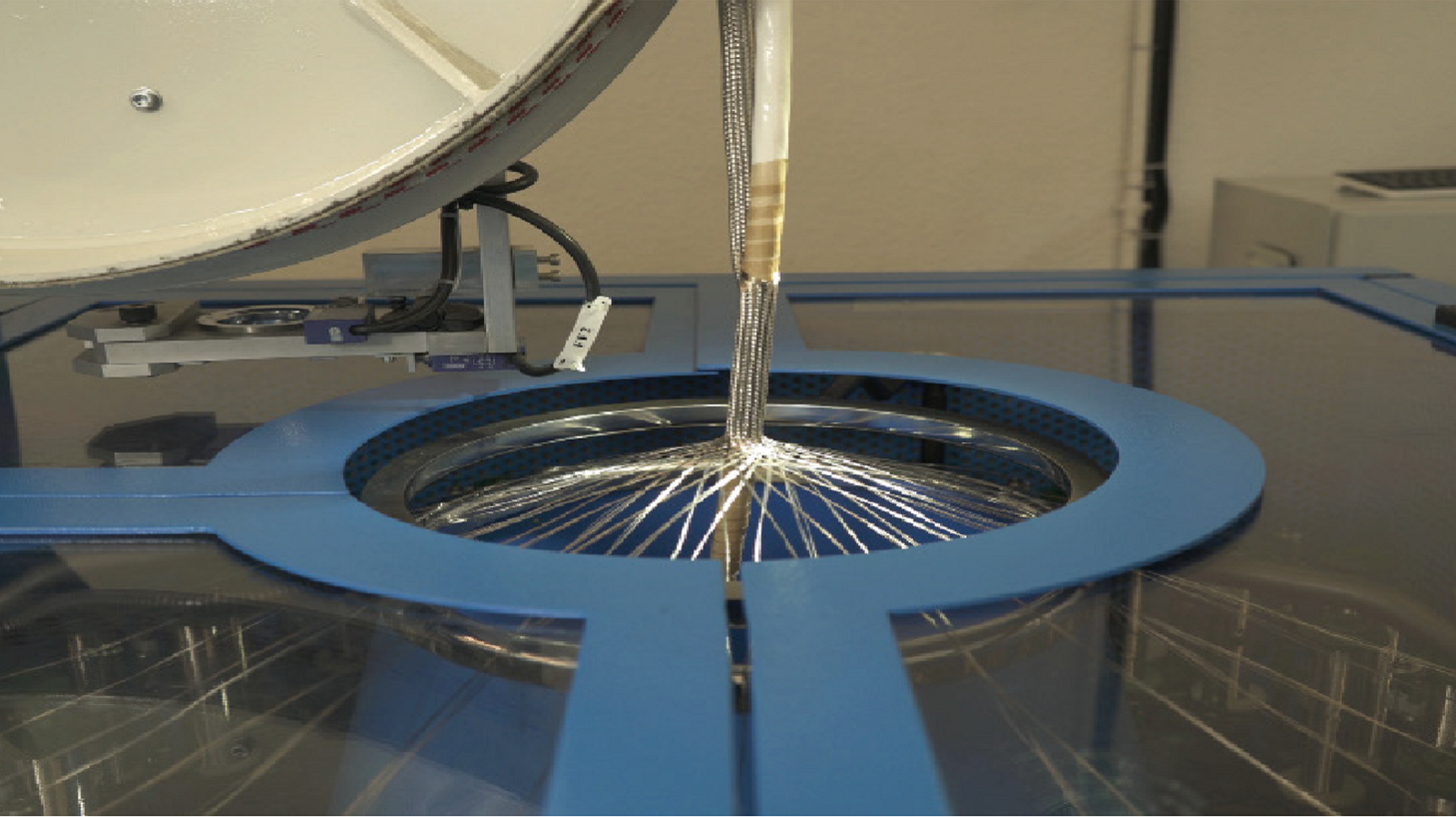 Application process
Any system that use low-intensity signals are vulnerable to electromagnetic interference (motors, relays ...) radio (telephone, TV, radio ...)
The shield can protect low-intensity signals from interference.
Protection levels required. Control parameters:
Meshing density (step, angle of attack, number of threads per coil).
Cable diameter.
Meshing Requirements: compromise between weight and EMI-RFI protection.
Type of material for the braid: tinned copper or nickel of 120 microns thick.
Textile Nomex Protection.
Measurement
The shielding degree is measured with a Ro meter (measured in Ohms).
The application will determine the degree of protection.
Shielding measures are complementary to the electrical testing of wiring.
Electrical Test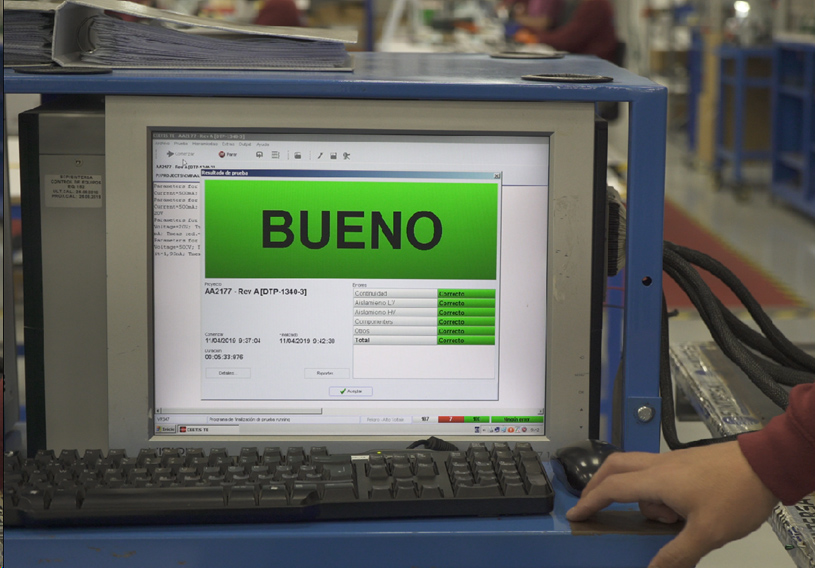 SINTERSA offers the experience and ability to schedule and run tests on electrical wiring.
Design of tools for conducting electrical tests.
Research and engineering of continuity and isolation tests.
Bench or installation testing (plane, train, car ...).
Creation of test programs.
Electrical testing experience:
Research and performance of continuity and isolation testing of the complete wiring, assembled in the first three P3 OrionA aircraft to Brazil.
To perform these tests SINTERSA has:
Design of the test harness needed.
Defined systematic testings.
Defined and performed the computer programming cable test carried out on aircraft tests.
Fixed in real time connection breakdowns and failures.