Engineering and Development
Consulting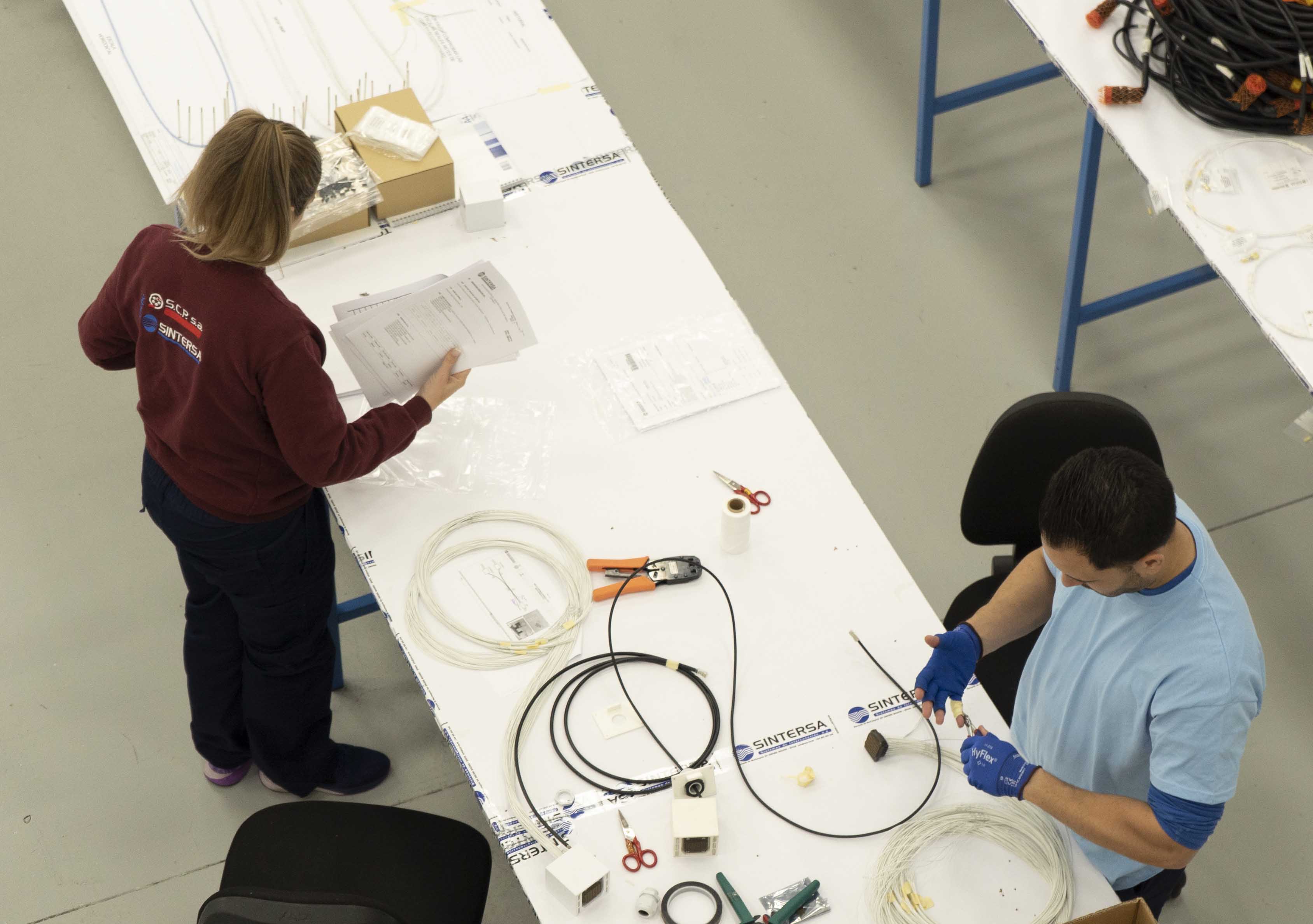 Our company has the electrical connection and wiring techniques Know-How to provide solutions to interconnection problems.
Technical expertise.
Product knowledge according to every application.
Solutions to industrialization of interconnections.
Experience in providing solutions to tight connections subjected to vibration, high temperature, pressure, etc.
Issues and interference and EMI-RFI-EMP shielding.
SCP-Sintersa has been involved in the definition of connectors and connection elements of the most innovative projects in Spain.
I+D+I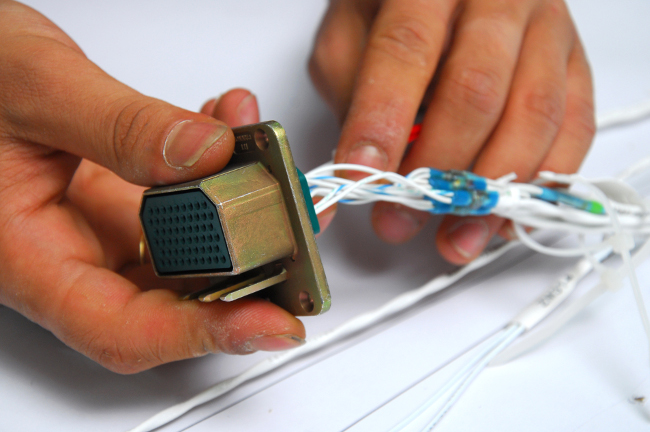 We keep tight relationships with our customers investing in engineering and development activities to promote innovation and competitiveness with each other.
Due to the increasing of the complexity and the necessity of reliability of equipments and systems used by leading-edge sectors, we continue improving our knowledge to cover this problematic needs.
From the first stage and the develop of technical specifications we ensure that the solutions chosen are compatible with:
The operational capacity of components keeping balance along the life-cycle project. Research into the causes of obsolescence, retrofits and modernization.
Technical requirements.
Standardization and certification.
Quality and guarantees.
Engineering
We provide solutions for high-tec electrical wiring.
Specialized engineering team:
Electrical harnesses.
Centrals, boxes, wiring closets.
Electric test.
Detailed engineering research according to specific needs of each application. As a result we get a unique design thanks to our skilled personnel expertise and the most advanced software tools:
Outsource engineering services to support projects.
Our engineers cope with electric development projects, document generation and production:
On site
Integrated into the customer's engineering department.
Production and Engineering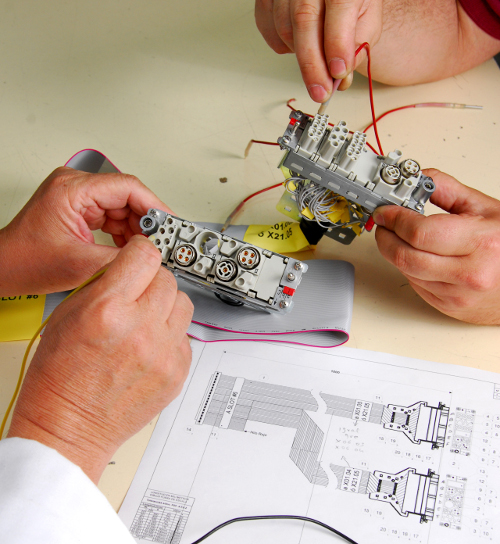 Our engineering capabilities allow us to industrialize the decks and provide electrical power:
Constant engineering support for manufacturing processes.
Flexibility and speed in management of changes during manufacturing process.
Crimpers and pressure stitching selection for every connector and cable.
Design improvements.
Issue Tracking and solving discrepancies reports.
Feasibility study of projects.
Planning and cost studies.